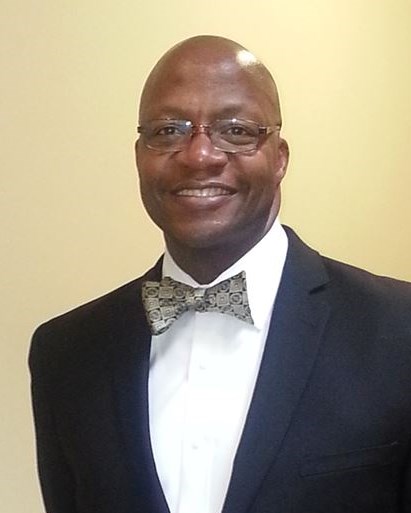 Pastor
Derrick Parson

"You Are Part of My Journey"
When I was six years old an elderly woman in the church asked my mother to bring all of her children to her. My mom, my sister and my four brothers stood in front of this older woman for some type of informal inspection. As she moved through the ranks of my family, she laid her hands on each one of our heads. When she got to me; she looked at my mom and said, this one has the mark of a preacher. He has been set aside for God. It felt Holy and purpose filled but I was too young to fully understand what it all meant. Today I will describe that event as the Outer Call on my life. However, this Outer Call began to resonate louder and louder in my life through the years. At nineteen years old, I gave my life to the Lord and the journey from then to now has been filled with promise, potential, power and grace unlike I have ever known.
I joined the United States Marine Corps at age twenty one and that part of the journey was tough, instructional yet it gave me a wonderful time to hone my leadership and people skills. I served 2nd Battalion 6th Marines in Camp Lejeune, North Carolina. Two years later, I had the privilege of serving Embassy duty — American Embassy, Bonn Germany for 18 months and Bamako Mali, West Africa for 18 months. Shortly thereafter, my unit geared up for the war. My united (2nd Battalion 6th Marines) went in for the after math of the Gulf War. Iraq of all places is where I received the Inner Call. This is where God spoke to me and I heard for myself. God told me that I would not re-enlist. However, I would preach and teach His Word and draw His people to Him. I said yes Lord!
My Life began to change in great ways during the next four years at Saint Peter's College where I was a declared Theology Major. I worked three part-time jobs while attending undergraduate studies. Then I came to Richmond, Virginia to attend Union Theological Seminary and Presbyterian School of Christian Education for my Masters of Divinity. One year and half later, I received my Master's in Christian Education. I worked full time while going to school full time. (God's Grace). During my first year of seminary, I married Natalia Bradshaw (Bahama Momma) and after seven years of marriage, God blessed us with a beautiful boy, Joshua Evan Chandler Parson. He is indeed an answer to my seven year prayer. Joshua is ten years old and will be eleven years old on August 27, 2015. During those wonderful years of being newly married and a brand new dad, I went through the complete process of the Board of Ordained Ministry of the Virginia Conference. I have become a full Elder in the United Methodist Church. This has been one of the greatest decisions I've made and only look back fondly of my process in the United Methodist Church — a good and necessary part of my journey!
 My service is as follows:
Served Ramsey Memorial United Methodist Church as an Associate Pastor with outreach responsibilities for 7 years.
Served as the Director for the Wesley Foundation at James Madison University for 5 years.
Served as the Associate Pastor of Asbury United Methodist Church in Harrisonburg for 2 years
Served as the Pastor of Asbury Memorial United Methodist Church in Chesterfield for 5 years.
Served as the Director of Ministries with Young People for the Virginia Conference for 4 years. This last position helped me to hone my leadership with Children's Ministry, Youth Ministry and Young Adult Ministry.
In essence I am sharing my journey with you in hopes that you too will agree that God has been preparing me and preparing us for this great moment that's before Providence UMC.
I am clear that God used Bishop Cho and Steve Jones our district Superintendent to make and seal this appointment. I'm convinced that through prayer and discernment that they ascertained I would be a good fit for Providence United Methodist Church and Providence would be a good fit for me. I humbly agree. However, I want us to be patient with one another with a simple understanding that I am not your pastor until you say in your mind and heart that I am your pastor. Thus my modest request is that you give me an opportunity to be part of the Providence Family and the opportunity to earn your love, trust and respect. As we do this together we become part of each others journey. May God's grace and favor go before our days ahead!
Grace and Peace,
Reverend Derrick Parson
Director of Music Ministries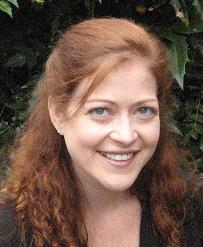 "Where words fail, Music speaks."  Hans Christian Anderson
"As the daughter of a United Methodist Minister and Music Director, I have grown up in the United Methodist Church all of my life and I am blessed to be part of Providence UMC's vibrant music ministries, dedicated staff, and loving congregation!"
Allison joined the team of PUMC in January with over 14 years of experience as a Music Minister for the UMC including the Richmond, Powhatan and Midlothian, VA areas.  After growing up in North Carolina, and attending Webster Conservatory for Musical Theatre in St. Louis, MO, she found that the excitement of live theatre was fun, but something was missing in her life.  After moving to Richmond, VA, she saw an advertisement in the newspaper for a new UM Church looking to hire a music director.  She interviewed, was hired, and has known true fulfillment of her heart and soul by using her various talents for God and for her church from that moment.  "I am excited to be part of such a strong, thriving church that has so many opportunities for all of my passions including vocal choirs and ensembles, hand bell choirs, drama, flute, liturgical dance, traditional/contemporary/blended worship styles and more!"
Allison has already enjoyed meeting many of the members of this congregation and music ministries and looks forward to all of the chances to meet more of PUMC's members and musicians in the upcoming months and years.
"We have many different choirs and groups for musicians, creative arts, and drama lovers of all types, here at Providence, and I am excited to see and hear from you and how you would like to participate in the musical ministries, or to answer any questions you may have."
Some of the current opportunities at Providence include:
The Christmas Cantata – all teens and adults are invited to join us on Wednesday evenings from 6:30pm-7:15pm to rehearse for the annual Christmas musical.
MIM – our Contemporary Service Praise Band invites singers and instrumentalists to contact Allison with their interest in this exciting, fluid group.
The Bells of Providence – our Hand Bell choir invites teens and adults with experience or knowledge of reading music to contact Allison with their interest in this exquisite ministry.
The Chancel Choir – all teens and adults with a love for music and singing are invited to join us on Wednesday evenings for this fun-filled, vital ministry of the weekly services of PUMC.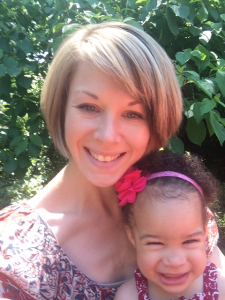 Children's Ministries
Jesus said, "Let the little children come to me, and do not hinder them, for the kingdom of heaven belongs to such as these."  Matthew 19:14
Our goal at Providence UMC is to introduce the teachings and love of Jesus to children in a nurturing, fun, and encouraging way.  I am honored God placed me in the role of children's ministries coordinator and I will strive to give children a positive place to grow in faith.  I have enjoyed working in childcare for over 10 years as a preschool teacher and caring for children in my home.  My husband and I have 2 children of our own and we believe in the importance of raising children to know God.  In addition to my experience with children, I also felt a call to serve in an adult developmental disability ministry and have been for 7 years.  I have served in church missions and the music ministry.  I enjoy singing, the outdoors, and spending time with family.  I graduated from James Madison university in 2004 with a sociology major and a minor in music.  My education taught me to have a heart for people's needs and to listen with compassion.  My faith taught me that anything is possible with God's grace.  Working with children taught me what it means to let your light shine.
It's thrilling to see God moving in the church and community and we are committed to allow children to be a part of it.  We are excited to offer many children and family centered programs and activities at Providence as our children's ministry continues to grow.  Our Sunday school program is welcoming, cheerful, and tailored to the child's age level.  Our summer Creative Arts @ Providence (CAPS), and Upward Soccer are unique opportunities for children to actively engage with biblical teaching.  We also have seasonal festivals and outings that provide fellowship for the whole church family…and much more!
Let me know if you have questions or just want to chat over coffee, I'm happy to be available to talk.  I look forward to the opportunity to get to know you and your children!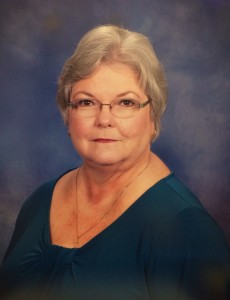 Church Secretary
Linda Collins

Linda joined the Providence office staff in November, 2009, as the Office Assistant and assumed the Secretarial position after the retirement of Kathy Smith.  Having retired from Philip Morris USA in 2007, Linda brought 33 years of administrative experience to Providence.  She has been married to her husband, Al, since 1976.  They have two children:  Jennifer who is in the US Navy currently stationed in Naples, Italy, and Jason who lives at home and works.  Linda is also the Organist at Asbury Memorial UMC.  Her interests include working on her computer at home, crocheting, reading, volunteering, playing the piano for several organizations, and of course, her 2 Dachshunds (Peanut and Gator).
Cynthia Liverpool, Nursery Attendant
Cynthia is excited to be working in our nursery with our youngest, little angels.  She has worked with children of all ages and is currently an instructional aide at A. M. Davis Elementary School and has also worked with international exchange students.  In her "spare" time she enjoys reading, spending time with her husband and supporting the activities of their two teenage sons.