Children are important part of Providence United Methodist Church and
there are many ways to get them involved.
Activities include but not limited to:
Acolytes – for grades 5 through 8.
Sunday School for all ages.
Reading Challenge with the United Methodist Women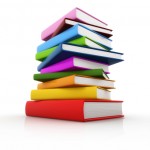 Reading List (ages 3-12)
Specialty Programs Like
 Summer Movies, VBS, Ice Cream Social, Family Camp Out, Helping Hands,
Upward Soccer, Veggie Tale parties, Bulletin Cover Designing, and our Spring Festival.